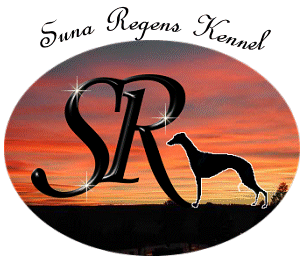 KBHV-2014 , N.Ch & NJV-2013
Suna Regens Rox Sunflower
( Flower )
CIB & N.Ch. and LV J.Ch
Suna Regens Opals Tzhaka
( Tzhaka )

KBHV-2014 & NJV-2013 Suna Regens Sunflower won CAC, BOB,BOG & BIS-3
With this CAC, she became
N. & Danish. Champ !
Judge:Bruno Paola Viviana Nodalli, Italy & John Walsh, Irland

Fica: Suna Regens Tzhaka Autumn Pacifica:

BOB junior
,
Cac
,
BOB
adult &
BIG3
All images are Copyright ©

Suna Regens Kennel v/ Chris

and may not be used, or linked to
without prior permission !!
EDS - European Dog Show 5 Sept_2015
Wiola: Suna Regens Opals Winter Wiola
BOB (pup)
Sandefjord 12 of June-2016
Wiola: Suna Regens Opal Winter Wiola
CC,BOB, BIG BIS4
Suna Regens Tzhakas X-is
X-is BOB & BIG3, D4All
Yasmin 5.5 mnds BOB, BIG & BIS3
Some pages my appare a bit messy, because the site is currently under reconstruction.