Some Show Results for Blossom
Blossom
MULTI. CH NORW.V-01, NORDIC.V-02 and NORW-2008 RONNDAL OOZING STYLE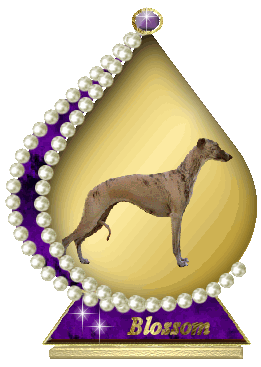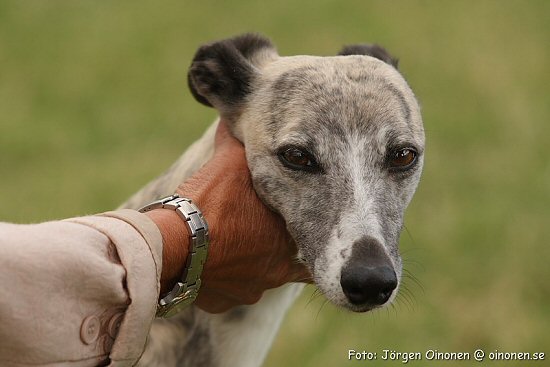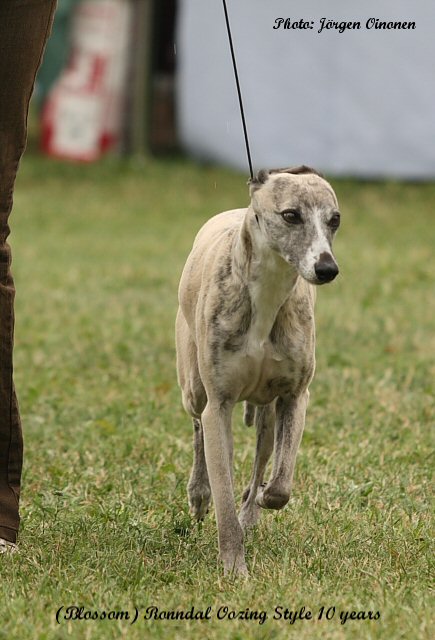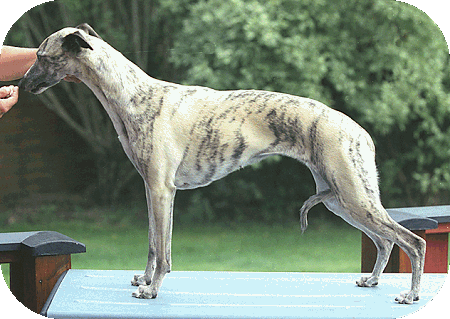 Blossom 7,5 years old on the pick

Blossom did it again !!!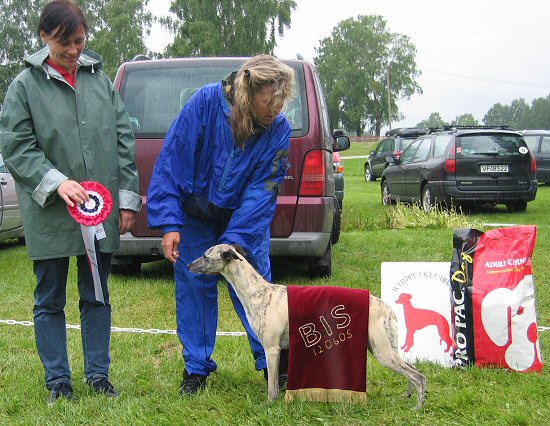 Our special for Whippets. Judge: Tuija Elomaa Pipsqueak Kennel, Finland
X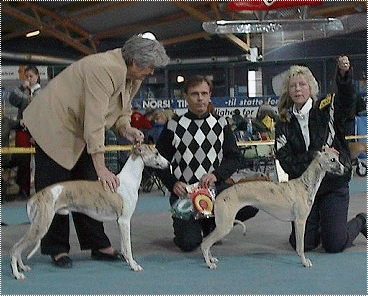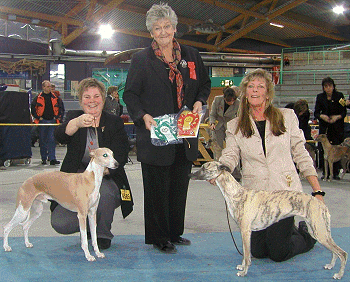 Norwegian Winner in Hamar 24-25-November 2001
Blossom won CC, BOB, CACIB and BOG-4
Judgespecialist: Espen Engh, Norway and
Judgespecialist: Knut Blutecher, Norway
Blossom did it again this year !!!
NORDIC WINNERSHOW
in Hamar 24. 11. 2002
CC, BOB, CACIB, NORDIC WINNER 2002 and
3 Best In Group
Judges: Nenne Runsten, Sweden judged the breed
and Glen A Dymock judged the Group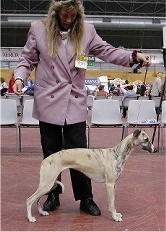 Blossom gained her FINNISH CHAMPIONCHIP in TURKU
Judge: ARNE FOSS, Norway
05.05.01 Ringsted DANMARK Blossom wins BOB, CACIB
Judge: KARI NYLEN ENGH. NORWAY
BOG-2. Judge : HORST KLIEBENSTEIN, GERMANY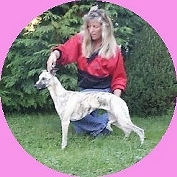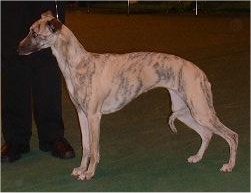 18.03.01

Blossom gained her SWEDISH CHAMPIONCHIP
IN MALMØ .!! and
NORD CHAMPIONTITLE to her credit
Judge: Lotta Jørgensen, Denmark
IN BERGEN 31.03.01 NKK,s DOGSHOW
BLOSSOM WINS BOB, CACIB and BOG-3
Judgespecialist: NENNE RUNSTEN, SWEDEN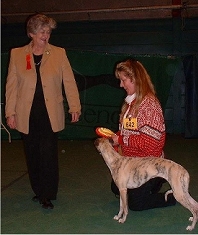 Blossom gained her Dannish Championship in Herning. 04.11.00
Judge: Kaj Christensen, Denmark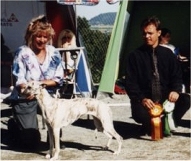 BLOSSOM WINS HER CHAMPIONSHIP
in Trondheim!
Judgespecialist: ESPEN ENGH, NORWAY
BOG-2.. Judge: GORAN BODEGAARD, SWEDEN
Blossoms father "FLASH" (pic r side )
wins: BOB
for Judge: ESPEN ENGH, NORWAY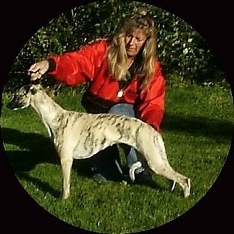 N.CH DK.CH S. CH.
RONNDAL OOZING STYLE (Blossom)
BLOSSOM WINS in SKEDSMOHALLEN
BOB. BOG. AND
BEST BABY PUPPY IN SHOW !!
( pic on right side )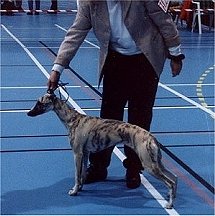 NKK, ØSTFOLDHALLEN NORWAY 05.10.2002
BLOSSOM WON CC, BOS, CACIB Judgespecialist: Normann H. Corbett, Spain
Vänersborg Sweden 8-9 June 2002
Blossom won CC, CACIB and gained her INTERNATIONAL CHAMPIONS TITLE!!
Judgespecialist: Per Iversen, Norway

Østfoldhallen Fredrikstad,Norway 10.01
BLOSSOM WON BEST BITCH CLASS , CC, CACIB and BOS
Judgespecialist: Arne Foss, Norway


DOG SHOW in HALDEN , NORWAY 7 and 8.07.01
BLOSSOM WINNING CC, BOB, BOG-4, BOTH DAYS
Judge's Jackie Jackson and Neil Key. Both from S. Africa


On Blossoms very first dogshow in Norway.
She won BOB,BOG and Best baby puppy In Show!!
Judgespecialist : Arne Foss, Norway